International Coaching Week: An NLP School Guide to Coaching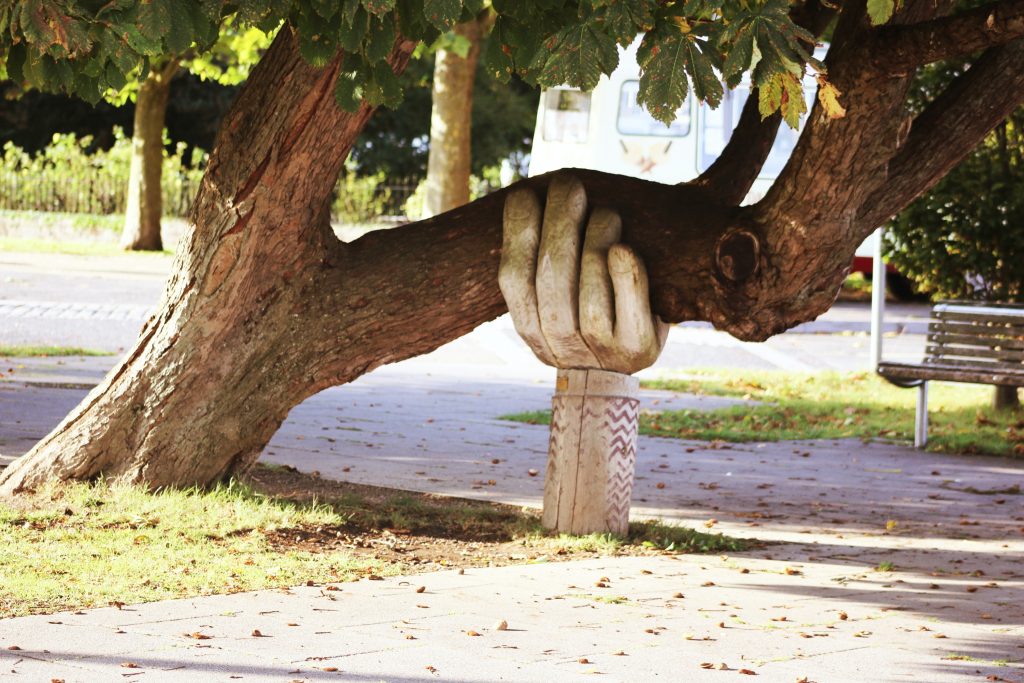 This week, in celebration of International Coaching Week, we decided to interview our two writers, Robbie and Sophie, to get their take on what Coaching is, and who it might be useful for. Our aim is to provide you with different perspectives on the same subject, and help you decide whether Coaching is something that you might want to try out.
Introductions
First of all – a little bit about us. You're probably already familiar with Robbie Steinhouse — the founder of NLP School, an NLP Master Practitioner and international coach. He's also a successful businessman, and author of five books, including How to Coach with NLP. He is brilliant at offering witty, practical, and business-ready learnings.
Sophie Leane graduated from Oxford University with a degree in English and Russian, before working as a solicitor for a few years. She is now a writer, editor and coach-in-training, with a focus on empowerment, change, and purpose. She studied Existential Psychotherapy at Oxford, and believes in a wholistic approach to change. She does this by using tools from a range of sources — from traditional Psychoanalysis, to Coaching, Nutrition, Herbalism and Eastern Philosophy.
Coaching: Key Questions Answered
How would you describe coaching?
Robbie: Coaching is non-directive, client-lead, present-to-future (generally). It's a process of asking pertinent questions to help a client work things out for themselves. Coaching requires the coach to help the client navigate their own map of the world. Great Coaching is when the client's map is enriched, with the client taking credit and ownership of those positive changes. As my original coach Ann Baldwin said, Coaching is "help[ing] clients have conversations with themselves".
Sophie: Coaching is the act of helping people to help themselves. Often, people know deep down what they want and how to get there. When I look back on my own life, there are many occasions where I could now give my past self answers, that I didn't have at the time. Coaching is a way of tapping into that wisdom ahead of time, and bringing the awareness of your future self into the present.
How is it different to mentorship or therapy?
Sophie: Coaching is ultimately a conversation, which helps the client move from where they are to where they want to be. It's present and future-focused, although the past may come up sometimes. It's also action and goal-orientated. Coaches tend to ask purposeful and insightful questions, to help the client come up with their own solutions. Mentoring on the other hand is when a person guides someone else on their own journey. Say, you wanted to become a writer or a coach. If I was to mentor you, I would do this by giving you an insight as to my journey, and offering you resources to help you achieve something similar yourself. Therapy is very hard to summarise, because there are so many different schools. On the whole though, a Therapist would spend a lot longer on a person's past experiences, whereas a coach focuses on their present and future goals.
Robbie: A question such as "what do you want to achieve (and when)" is at the heart of coaching. Although it can be fascinating to do an archeological dig to find out about someone's past — it is best avoided. Coaching is not a backdoor to practice for frustrated Therapists. However, limiting beliefs are most likely to appear and having some techniques to review non-traumatic memories and update unhelpful beliefs can be transformational. As an NLP coach and trainer, much of the advanced content strays into the realms of therapy. I would say that beliefs and attitudes that come from certain negative experiences in the past can be updated and transformed. At the same time, it important to stay within your skill set, especially when dealing with vulnerable people.
Who would you recommend it to?
Robbie: Anyone who wants to make changes to their lives or within a business/ organizational role. I have a coach and she helps me work out how to do things and anything that might be missing. Along the way, I can also fix some unhelpful attitudes and beliefs if they are stopping me. I find coaching invaluable to work out new projects and to make adjustments to existing ones. For business owners, often there are some limiting beliefs about wealth, recommending books such as Rich Dad Poor Dad and discussing what important family cultural values are retained can unlock motivation hugely.
Sophie: If you know the exact path that you want to stand on, and are wondering how to get there, I would advise that you try Mentoring. If you feel like you need to process your past experiences, including past trauma, Therapy is probably best. Coaching is ideal for people who feel a bit confused as to where they are in life, where they want to go next, and how to get there. In this situation, a good Coach can empower their client to unravel these questions, and create an actionable way forward. The way I think of it is this – Coaching is the perfect starting point for people who think: "I don't know what I want, but I know that I don't want what I have now".
What is a difficulty with coaching?
Robbie: One of the hardest things for anyone to do (including coaches) is to listen with an intention to simply allow the speaker to feel understood and acknowledged. Generally, we listen while waiting to speak, advise or interrupt. However, this skill is at the heart of successful Coaching.
Sophie: One difficulty is with the very natural discomfort that some of us experience in the face of silence, which also applies to coaches. So, sometimes, you can be going against your instincts in just letting the client sit and figure their own answers out, instead of providing those answers for them in order to break the "uncomfortable" silence.
Do you have any tips for existing coaches?
Robbie: My top tip is to ensure you are not rescuing the client and not secretly making them more like you. Allowing someone to navigate the world in their own way at their own pace is a real skill and can be very counter-intuitive.
By allowing the client to set their agenda and then follow up with a set of questions to clarify that agenda, you honour that way of Coaching. There is a potential conflict here, in that the coach's choice of questions can be implicitly directive. That is why the coach really needs to set an intention to ask questions to help the client discover things rather than lead them manipulatively down a road which backs up the coach's beliefs. Otherwise a client will be limited by the beliefs of his or her coach. Ultimately this is hard to do, but if you are as surprised by client's discoveries as the client is themselves, it means you have not led them to a conclusion that you already believe to be true. Th best Coaching is creative – where both you and the client are pleasantly surprised by the outcome.
Sophie: I would advise that, at the beginning of each session, or once every few sessions, the coach reviews with their client their method of working together, to see what is and isn't working. This helps to manage expectations mutually and ensures that the client feels in charge of the process, and able to re-direct it when necessary. It also helps people speak up, who might naturally choose not to.
How do you use coaching?
Sophie: My background is originally in law, and I did a Master's in Law and Business. Last year, I set up a consultancy whereby I help small businesses and start-ups, giving them help and advice with everything from to establishing themselves as a business, to legal compliance, all the way through to their business plans and website content. It's often useful for those types of business to have one person who's clued up on everything that they do, and can offer support across the board, because start-up founders themselves operate as multi-functional business people. So I've been using my coaching skills for professionals in this context.
I think, no matter how hard you prep, start-ups require a certain degree of regular re-assessment. You need to learn to go with the flow, and deal with uncertainties as they arise. Often founders face problems that they never could have anticipated, and need to figure out how to deal with them in line with their business values. Coaching is useful for understanding these values. Asking pertinent questions helps people gain clarity and structure in terms of what to do next, while maintaining their autonomy. Ultimately it's empowering for answers to come from ourselves, but sometimes we all need someone to guide us to those answers.
What are the typical topics that your clients present?
Robbie: Life Coaching can be ideal to get someone on your team to make some positive changes. Often clients want coaching on their entire life: career, relationships, hobbies, health and lifestyle. As long as the client wants to work on these areas then working out plans of action (and identifying any negative beliefs that stop them) is ideal. However, this needs to be done without shaming the client with our own values and preferences. If a coach highly values say, relationships, exercise or spiritual practices, they might feel tempted to point out when these things are lacking in their client's life. Although these things might be 'good for you' one must tread gently and be willing to let the client lead when they are ready. Once a client feels patronized, the Coaching relationship is in jeopardy and may not recover.
For managers and leaders in organistaions, I have found they like a non-judgemental sounding board to help them plan and execute in their role. Discussing important events ranging from staff reviews, presentations and projects can really help them make decisions which can enhance their effectiveness in their role. Also facilitating them to come up with strategies to resolve difficulties, especially challenging or important relationships, seems very impactful.
For entrepreneurs and business leaders, they often face different issues. A common problem for startups and people new to leadership roles are to help them overcome limiting beliefs around roles and activities they have not performed in their career before. A common one is around sales and money or accounting and maths. Often early limiting beliefs have channeled someone away from these activities. Some families teach that money is the route of all evil, often to honour their own parent's beliefs or justify their position.
There can also be some hidden beliefs around shame and showing off. These beliefs can undermine whether people succeed in getting promoted to revenue earning roles or hit a glass ceiling. This issue is even more problematic for a new entrepreneur who might even sabotage their success due to unconscious fears of what might happen if they succeed. With finance and maths, often people had negative experiences at school which made them avoid the subject, until eventually they similarly had to shift, if they are to move up. Again, it is not the coach's job to 'rub their nose' in these limitations, unless a client can identify it for themselves during some helpful questioning. Otherwise the coach will have to wait for the client to work this out. When a client has a sponsor, someone in the organisation sharing their developemental goals, these issues are often put on the table to begin with.
My belief is that people who have the mindset to succeed, know when they are lacking something and are delighted to sort it out. When people are not so inclined, then Coaching can still be effective, but is slower and much harder work.
---
Did you like this post?
Then check out our events and courses!
Where to find us
For posts, events, free open days and more, follow NLP School on:
What to read next
How NLP Can Help With Your Relationships — The Drama Triangle
10 Reasons Why Mindfulness is Useful
Share this