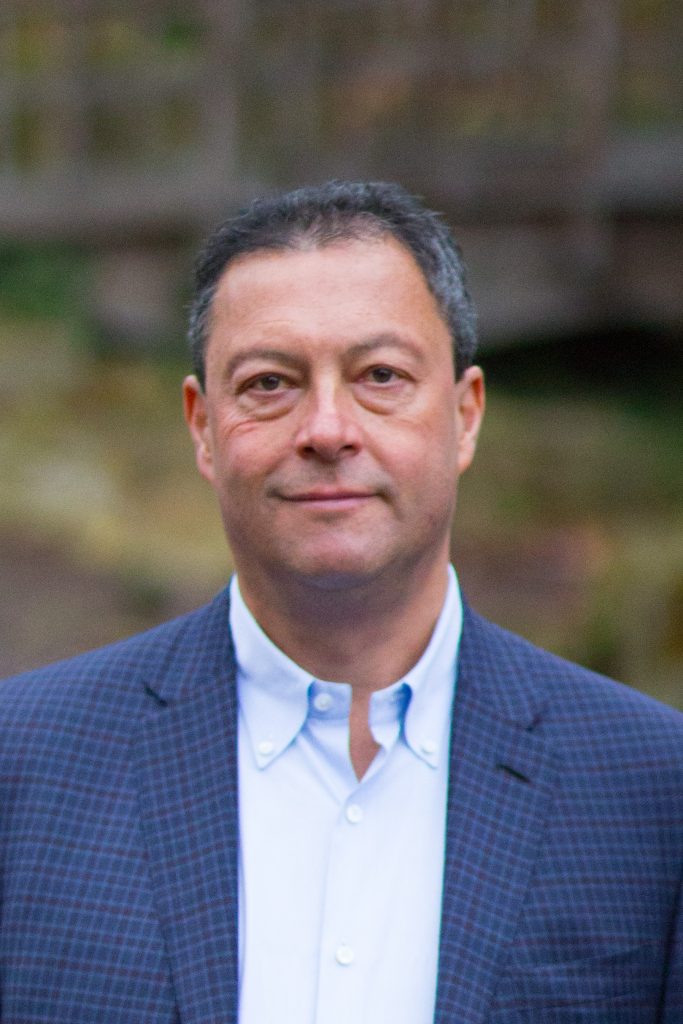 Robbie Steinhouse is the founder of NLP School and our Head of Training, teaching many of our courses. He is also a business leader, NLP Master Trainer, coach and published author
Starting in the 1980s, Robbie built and ran businesses in recruitment, property and insurance. As these grew, he found an ever-increasing need for more than just commercial skills, both for himself and his team. He also found a bewildering range of psychological and personal development models on offer. The material that he discovered to be (by far) the most useful was NLP, especially when linked to Transactional Analysis and the Coaching approach. More recently he has added Mindfulness to this list. His passion for the human dimension of business led him to give up his executive role and focus on training and coaching in 2002.
Robbie now teaches around the world. He has acquired a reputation for combining a deep seriousness about personal development with a lively wit and good-humoured scepticism about the more outlandish aspects of the industry. Go to Robbie's blog to read more.
His first book, Think Like an Entrepreneur was published by Prentice Hall in 2008. Brilliant Decision Making and How to Coach with NLP followed in 2010. His most recent book is Mindful Business Leadership, published by Routledge in 2018. Francis Currie, Program Director of the Wireless Group, said this book 'could do for leadership what Stephen Covey's Seven Habits did for personal development'.
Robbie Steinhouse's latest blog posts
17/10/2018
This week, we're very lucky to have a guest blog from Sobia Quazi, one of our NLP School alumni and coach at GoldCircle Therapy and Coaching! In this post, ...
Publications
Robbie combined his commercial acumen with his expertise in the psychology of business in his first book, 'Think Like an Entrepreneur' in 2008. He believes that an entrepreneurial mindset has a wider application than simply in business. Entrepreneurs tend to look for 'angles' – effective and unusual ways of creating opportunities or dealing with problems.
In 2010 Robbie published two books. 'Brilliant Decision Making', part of the 'Brilliant Business' series, covers the NLP principles and models underlying decision making. 'How to Coach with NLP' reveals how traditional coaching methods can be fused with general NLP 'attitudes' and specific NLP techniques to bring profound improvements in both personal and professional life.
Robbie's most recent book, Mindful Business Leadership is published by Routledge.
Robbie Steinhouse accreditation
Robbie is an Associate Certified Coach (ACC)® with the ICF (International Coaching Federation.)
He is also an NLP University Certified Master Trainer, one of a small number worldwide to hold this qualification. His current projects include:
Delivering NLP Practitioner and Master Practitioner Programmes in Malaysia.
Working in Paris as part of a College de Polytechnic team delivering an on-going leadership development programme for a major bank
Visiting Japan to deliver training at the NLP Institute of Japan
Travelling to Russia to deliver training in Moscow
Delivering an NLP Practitioner course in Shanghai
You can also catch him in central London, of course, as the trainer for our NLP Practitioner and Coach Training courses.
"I chose this particular course because it is not run by a 'cult of personality 'like some other trainers. I wanted to focus on the content and the learning, not the instructor and their stuff. Robbie makes the learning real, practical and accessible (and fun and funny!) Phenomenal."
---
"Very good. Liked the style and particularly appreciated the "scientific" rather than a "hippy crystal mystical" approach to delivering and understanding the material."
---
"By far the best NLP trainer I have ever come across. I love the "British" (healthy scepticism) version of NLP. I find the gentle style hugely effective."
---
"Robbie had a great balance of substance and style – fun and engaging whilst sharing depth of knowledge. Supportive and energetic. Full of ideas and new possibilities. Very pragmatic approach."
---