Robert Dilts: Guest Trainer at NLP School
See Robert Dilts in London on our Generative Consulting Training. Go here for dates, offers and to book.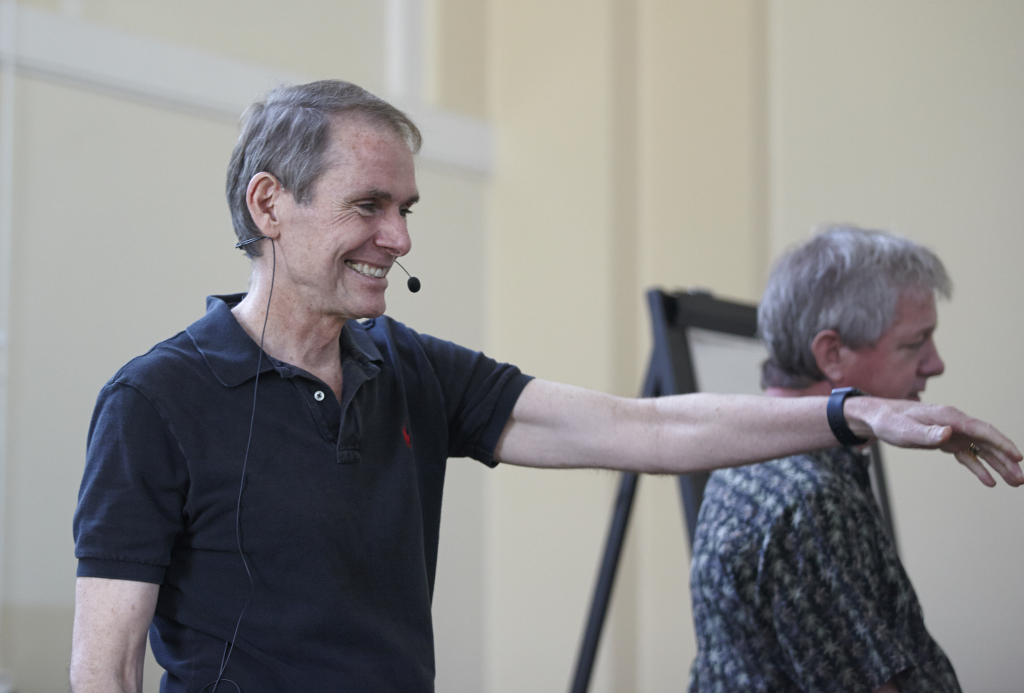 "Robert is a fantastic example of someone who genuinely 'walks the talk'. He has inspired so many coaches around the world, it is sometimes difficult to know when 'Robert' ends, and simply good coaching practices begins."
---
Robert Dilts is a world renowned developer, author, trainer and consultant in the field of NLP and Generative Change, and has been closely involved with NLP since its creation in 1975.
He is responsible for many of the techniques and models that we use in NLP today, including The Logical Levels and The Disney Process.
Robert studied under Milton Erickson, as well as the original developers of NLP – John Grinder and Richard Bandler. He continues to champion the application of NLP to creativity, leadership, education and health.
Recognised internationally as one of the foremost developers, trainers and practitioners of NLP, Robert has consulted and facilitated trainings throughout the world for a wide variety of professional groups and organisations.
Robert also helps individuals use NLP techniques in their own business endeavours. He helps people to identify and transfer the patterns, practices and behaviours of successful individuals, teams and companies into their own businesses, to ensure success for new companies.
---
To find out more about Robert's work, try one of his books:
Sleight of Mouth: The Magic of Conversational Belief Change
Beliefs – Pathways to Health and Well-Being
Changing Belief Systems with Neuro-Linguistic Programming
---
See Robert in action at NLP School:
---
Find out more about Robert HERE
Or come and see him in London at an exclusive event by NLP School HERE