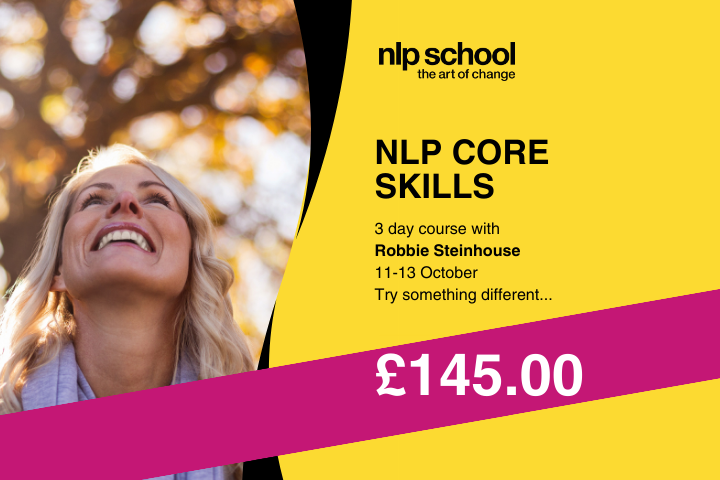 ---
Special trial offer, register for this 3 day course for just £145.00
Dates: 11-13 October, attend live online or in person at our central London venue.
---
NLP is a set of tools used widely in organisations, performance and sports, marketing, personal development, education, and healing work; in fact, anywhere that involves human endeavour and communication.
In this three-day certified NLP Core Skills training you'll find powerful ways to create goals, reach them faster and with greater pleasure, solve working or personal issues, maintain stability or accompany change.
You'll explore rapport and influence (including reading people); goals and outcomes; values and motivation; models to improve relationships, powerful language models and a lot more.
It's also the first module of our NLP Practitioner certification; providing an easy and economical way to start on that path as well. (If Practitioner accreditation is your definite aim, then please click here to find out more and dates).
The course features UK CPD's and can be upgraded to include ICF CCEs if required. NLP School also offers ANLP and NLPU accredited certification