Generative Coaching with Robert Dilts & Stephen Gilligan. London 2021. Waiting List
Get in touch now to register your interest for the 2021/22 Certification and be the first to hear course dates.
Certified Generative Coaching with Robert Dilts and Stephen Gilligan – Start date in 2021 TBC
NLP School and PPD Learning have been proud to present in the UK this accredited full-length program in this radical coaching method, created by two of the most dynamic figures in contemporary Coaching and NLP, Robert Dilts and Stephen Gilligan. This 15-day course, spread out over four modules to ensure optimum learning, will be taught and certified by Robert and Stephen themselves.
If you are a coach or related professional seeking to turbocharge your skills, or NLP qualified eager to place yourself at the cutting edge of the discipline, this is the course for you.
Contact us directly at caroline@nlpschool.com to get onto the waiting list for the next Generative Coaching Certification.
Please note this training is open to qualified NLP Practitioners and above.  For those not yet NLP qualified we can offer a discount on our Practitioner training if booking both Generative Coaching and NLP Practitioner.
Price TBC
We do offer interest free instalment options to suit you, simply get in touch to discuss.
01/12/2019 - 31/05/2022




8:00 am - 5:00 pm
"Generative" means to create a result that has never existed before in the world. It is the power of the entrepreneur, the artist, the philosopher, the inspirational leader. Generative coaching works with clients to discover and harness this power within themselves, to enable them to transcend old problems rather than just 'sort' them, and to move on to new, previously unimagined levels of creativity, in both their personal and professional lives.
Generative coaching is especially interested in a client's deepest passions and highest values, goals and callings. It welcomes crises and threats to identity, treating these as golden opportunities for change.
This radical new method is the culmination of many years' work by the two most influential figures in modern NLP. Robert Dilts is the creator of development tools such as the Hero's Journey, the Disney Model and the Logical Levels, now used in both private coaching and corporate programs around the world. Dr Stephen Gilligan was mentored by both Milton Erickson and Gregory Bateson, and is generally regarded as the person who has done the most to develop Erickson's ideas and practices in ways that are both creative but true to the original spirit. This course will be an inspirational chance to work closely with these two thought leaders.
Course Contents:
Module 1 with Robert Dilts and Stephen Gilligan
In Module 1 we will establish how Generative Coaching differs from traditional coaching methods and explore how to create the conditions that support generative change through the four stages of generative coaching : 1) Preparation, 2) Shifting State, 3) Transformation, and 4) Integration into Ordinary Reality. Participants will also learn strategies for helping themselves and others be more centred, grounded, aligned and connected with the source of their resources. This module will also explore principles and practices for mastering the "inner game". Some topic areas include:
Large C and Small c Coaching
Creating Conditions for Generative Change
Third Generation NLP and Self-Relations: Working with the somatic, cognitive and field minds
The three levels of consciousness: Primitive, Ego, And Generative
The Journey of the Generative Self
Developing the "Inner Game"
Deep Structure and Surface Structure
Ego and Soul
Survival Strategies
Skills of Sponsorship
Grounding, Centering and Aligning Yourself
COACHing versus CRASHing
Archetypal Energies
Generating New Choices Through Archetypal Energies
Module 2 with Stephen Gilligan
Module 2 will focus on specific skills for helping clients to achieve their goals. Topics include:
The Five Focuses of Generative Coaching
The three positive connections: Centering, Positive Intention, and Resources
Using self-scaling to develop and sustain optimal states of being
Installing positive futures
Creative acceptance and transformation of problems
Multiple techniques for centering
The structure and skill of "creative flow" in work and self
Generative intention and generative attention: An unbeatable combination
Integrating Somatic, Cognitive, and Field Minds into Generative Self
Module 3 with Robert Dilts
In Module 3 we will explore the impact of different levels of learning on generative change. Participants will discover some of the factors that limit or prevent generative change and how to transform internal blocks, symptoms and resistances. A key focus will be on the role of beliefs in both enriching and inhibiting generative change. Topics to be covered include:
Levels of Learning and Change
Levels of Support for Learning and Change
Managing Your Energy
Knowing Yourself
Discovering Your Area of Excellence
Identity Level Elicitation Process
Ego and Soul
Exploring Your Vision, Mission and Ambition
The Influence of Holding Environments
Gathering the Resources Necessary to Hold Difficult Feelings
Belief Barriers and Belief Bridges
Transforming Blocked States
Working with Richard Moss' Mandala of Being TM
Perceptual Positions
The "Meta Mirror" Format
Gabrielle Roth's 5 Rhythms®
Generative NLP Format
Module 4 with Robert Dilts and Stephen Gilligan
Module 4 will cover issues related to growth and evolution at the identity level. We will explore methods and practices for enriching and sustaining generative change and integrating our wounds and "shadows" Participants will learn strategies for mapping and understanding key areas of change in the lives of themselves and their clients and practice tools that help people to successfully navigate time of crisis and transition. Some key topics will include:
Superposition and Shadows
Identification and Our "Idealized Self"
Sponsoring Our Shadows
Reconciling Inner Conflicts
The Identity Matrix
Generating a "Second Skin"
Letting Go of Limiting Beliefs and Stories through the "Tetralemma"
Developing daily self-care and self-generative practices
The Hero's Journey Applied to Work Life
Dates:
The Generative Coaching Certificate Program consists of four Modules of intensive study, 15 days in total, spread over eight months.
Module 1: with Robert Dilts & Stephen Gilligan
Module 2: with Stephen Gilligan
Module 3:  with Robert Dilts
Module 4:  with Robert Dilts & Stephen Gilligan
Certification will be provided by Robert and Stephen under their bespoke certification body, The International Association for Generative Change, The IAGC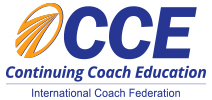 This training is accredited with the ICF and will give a total of 91.25 CCE units (53 core competencies, 38.35 resource development).
Please contact us for further details. Caroline@nlpschool.com
Venue:
The course will take place in Regents College, which is set in London's beautiful (and central) Regent's Park. The college is a few minutes walk from Baker Street or Regent's Park underground or Marylebone main-line station.
Cost:
TBC
Interest free instalment plans are available, simply get in touch to arrange a plan that suits you.
This is a very special opportunity. These two major figures in contemporary personal development rarely share a stage, but here they do. Many previous delegates have commented on the amazing synergy created between these two inspirational teachers.
Not only that, but you will get an unparalleled chance to work with both of them. This is a substantial course, which teaches you the whole range of new techniques that make up Generative Coaching.
At the end  of the programme you will be a certified Practitioner in Generative Coaching.
These techniques are the culmination of these two individuals work over many decades at the forefront of Coaching, Therapy and NLP.
Stephen Gilligan says;
"We see Generative Coaching as a broader and deeper type of work than traditional coaching. In emphasizing that a person is responsible for creating their own life, it invites people to learn how they can realize their dreams by mastering their own creative consciousness. While it maintains a positive orientation to the future and "infinite possibilities", it sees all of a person's experience – positive and negative internal states, beliefs, historical experiences, creative imaginations, somatic states – as potential resources to achieving these positive goals."
Generative Coaching in context
Over the past century, many different methods for helping people to change have been developed. Relevant to coaching, we can distinguish three generations of such approaches.
The first is traditional psychotherapy, initially developed by Freud and others. Here the focus is primarily on problems (often thought of as "mental disease") and the past (in terms of negative events that "caused" present problems).
For many, this approach was not attractive because it (a) took too long, (b) was very expensive, (c) pathologised and stigmatised people, and (d) often produced little or no real-world changes. In response, a second generation of change approaches emphasised a person's resources and positive goals, action over analysis, and solution-focused future orientation.
Concomitantly, the related field of the human potential movement arose in the 1960s and 70s. It rejected authoritarian and pathologising approaches in favour of positive changes through increased awareness, self-actualisation, and altered states of consciousness. These new methods shared a client-based, positive-oriented view that stood in stark contrast to the first generation.
These second-generation approaches constellated in the 1990s with the emergence of what might now be called traditional coaching. Coaching was not for "sick" or "damaged" patients, but for healthy people seeking to improve their professional and personal lives. Freed of the "crazy" stigma and strict hierarchies, coaching was attractive to many people, and has found applications in a number of areas, such as life development, business, health, and sports.
However, in positioning itself as a counter-point to traditional therapy, coaching declared areas like emotional work and internal consciousness to be taboo or irrelevant. We believe that such restrictions are unhelpful and unnecessary, and that the best coaching involves equal attention to the "outer game" of a person's goals, lived experiences, and practical choices; as well as what Tim Gallwey (2000) calls the "inner game" of a person's state of consciousness. Such an approach assumes that all reality and identity are constructed, and that a person's or group's state–e.g., their beliefs, intentions, perceptions, somatic patterning, and cognitive meanings–is the base for such constructions (Gilligan, 2012). This orientation to integrating various dualities in a "both/and" approach–internal/external, problems/resources, past/future, cognitive/somatic, etc.–constitutes what we call third-generation approaches.
To understand the differences between these three generations of change work, a brief example might be helpful. John is a 40 year old man living with his mother, struggling as a telemarketer. If he came to traditional psychotherapy, he would likely be diagnosed in terms of some mental disorder that he is trapped in–e.g., depression, anxiety, character disorder–and the work would focus on either medicating him, removing the symptoms by understanding their historical causes (e.g., negative childhood experiences).or challenging his negative or non-reality based thinking. Traditional coaching would give more primary attention to his positive, future-oriented goals (e.g., starting a business) and seek to identify the resources (mentors, associates, positive associations) and actions needed to practically achieve it.
Generative coaching would ensure his goals/intentions are congruent and resonant (as will be elaborated below), then look to develop his best state of consciousness to allow the positive intention to be realized. This attunement to an optimal state might include somatic centering; identifying and transforming negative beliefs; accessing and integrating a variety of resources; ensuring action plans; identifying and transforming negative emotions and relationships relevant to the goal; and opening to a creative consciousness.
Thus, we see generative coaching as a broader and deeper type of work than traditional coaching. In emphasizing that a person is responsible for creating their own life, it invites people to learn how they can realize their dreams by mastering their own creative consciousness. While it maintains a positive orientation to the future and "infinite possibilities", it sees all of a person's experience–positive and negative internal states, beliefs, historical experiences, creative imaginations, somatic states, etc.–as potential resources to achieving these positive goals."
Stephen Gilligan, 2013.
Dilts, R. From Coach to Awakener. Capitola, CA: Meta Publications, 2003.
Dilts, R./Delozier, J./Bacon Dilts, D. NLP II: The Next Generation. Capitola, CA: Meta Publications, 2010.
Galway, T. The Inner Game of Work: Focus, Learning, Pleasure and Mobility in the Workplace. New York: Random House Trade Paperbacks, 2000.
Gilligan, S. The courage to love: Principles and practices of self-relations psychotherapy. New York: Norton, 1997.
Gilligan, S. Generative Trance: The experience of creative flow. Cardiff, Wales: Crown House Books, 2012.
Gilligan, S., & Bower, G. Cognitive consequences of emotional arousal. In Izard, C/Kagan, J./Zajonc, R (Eds.), Emotions, cognitions,
and behaviour. New York: Cambridge Press, 1984.
Gilligan, S./Dilts, R. The Hero's Journey: A Voyage of Self- Discovery. Wales: Crown House Publishing, 2009.
(The German translation of this paper will appear in Handbuch Coaching im Dialog, Edited by Alica Ryba, David Ginati, Daniel Pauw and Dr. Stephan Rietmann; Beltz Publishers in Germany)
"Generative Coaching is a world-class program delivered by two of the most outstanding trainers I have experienced in my career. I can highly recommend this program, it has the power to make you a better coach and a better person"
Kussai El-Chichakli, Marketing Director at Coca- Cola GmbH.
---
"The Generative Coaching Programme was a wonderful learning journey that has created a whole different way of engaging with my clients  and the 'field' . I am so very glad to have had this  experience and to have had the opportunity of learning from all aspects of the programme. I recommend this programme ti coaches everywhere who are keen to grow and develop in the practice and who are willing to open themselves to working in a generative and creative way"
Sheena Bailey, Sheena Bailey Partnerships Ltd.
---
"I have been fortunate enough to have had trainings with some excellent trainers this year, but I think Stephen is in a class of his own. The best of the best."
---
"What I got from Stephen was really what it means to have the 'soul' of a coach. He added a powerful 'why' to some of the 'wherefores'. He was outstanding. Really powerful stuff."
---
"I was lucky to be a part of the UK Generative Coaching intake last year (2015-16). As an NLP practitioner using what I have learnt mostly in business, I wasn't sure whether I needed to do the course, but the opportunity to work with Robert and Steven was too much to pass up.
Having completed and enjoyed the course immensely, I can say that it truly feels like a whole evolution from the NLP practitioner that I had done – 1.0 to 2.0.  The blend of Steven's trance work with Roberts NLP processes creates a structure for extremely deep long lasting change, both for me as a student and practitioner as well as for the people I work with. I use what I have learn't pretty much every day, both for self improvement and to support the people around me. I would highly recommend this to anyone in coaching or business fields."
Alex Strang, Advertising Agency Director.
"Generative Coaching has beyond doubt been one of the most impactful programmes I have followed in recent years. The combined professional and life experiences of Robert Dilts and Stephen Gilligan, their vast, multi-disciplinary knowledge, not to mention their incredible chemistry and humor on stage make this a mind-blowing experience.  The insights and tools I received through the Generative Coaching programme have since lifted my coaching practice to a whole different level. The basic process is simple, practical and applicable in a wide variety of settings. The extra tools they provide for each step in this simple process give you the flexibility and nuance you need to deal with a wide range of coaching challenges, contexts and clients.
Two other key elements of its success?  The outstanding quality of the teaching resources who are constantly supporting participants in their practice sessions, providing excellent feedback. And last but not least, the group of motivated participants, who very quickly become an encouraging community generating positive encouragement and contributing to a high level learning process."
Ann-Sophie Cremers, Director, In Motion Consulting.
---