Coach Training with NLP, TA and Mindfulness. 3 days. London.
Our incredibly useful 'How to Coach' three-day training will be held on 14-16th October at Regents University in beautiful Regents Park central London.
The course is designed to provide the skills to use coaching at work and some deeper skills around psychology and personal transformation. This three-day training also provides an intelligent way to start coaching and for coaches to deepen their skills using powerful change techniques.
If you're looking to learn NLP,  become a coach, to start learning NLP coaching skills or simply want to undertake some personal development this is the perfect course for you.
Price: £495.00 ex VAT.
20% discount if booking through a registered charity.

Further Training (NLP Practitioner)
This course is the introductory module of our ten-day NLP Practitioner training. If you choose to continue we will credit the amount you have spent on this module towards the full NLP Practitioner course.
For coaches looking to renew their ICF credentials, this gives 19.5 CCEU's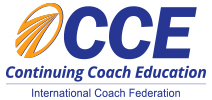 Coach Training with NLP, TA and Mindfulness


14/10/2020 - 16/10/2020




9:00 am - 5:00 pm
Our three day Coach Training with NLP, TA and Mindfulness course is presented by Robbie Steinhouse, author of How to Coach with NLP and is closely based on the book. The course is true to the premise that NLP and coaching share a fundamental purpose: to help people live happier and more fulfilling lives.
It also draws on Robbie's considerable experience of running leadership coaching within organisations and presenting advanced NLP programmes. Robbie's teaching style is engaging, very practical and down to earth.
NLP, what is it and how it began, the background vision and ethos and where NLP is now.
Coaching, what it is (and what it isn't), how it informally began in the 1970's and has since blossomed into a major business and personal development tool, we cover how to professionalise your practice and how coaching fits with NLP.
Transactional Analysis (TA) as created by Eric Berne, we cover the basics of this revolutionary tool for understanding human communication and go further into it as the course develops.
Mindfulness, its background and what is it, where and how it might have begun and what are the benefits of mindfulness, we thread mindfulness practice and state management throughout the course.
What is Coaching? Broadly speaking Coaching is about facilitating someone else's thinking and helping them learn "on the job" so that they can continue to grow and learn afterward.We consider that all of the principles, tools and techniques described below are essential tools for coaches to understand and have at their disposal.
On this course coaching is taught experientially, we will help you set the coaching frame and you will get to practice each technique as both the client and the coach. We believe that this is the best way to learn the techniques and, more importantly, make them stick.
Rapport and influence – The OED defines rapport as "A close and harmonious relationship in which the people or groups concerned understand each other's feelings or ideas and communicate well". Relationships are vital to real success in any field and are doubly so for working in a coaching context. Trust and understanding are essential for coaching to be successful. We teach active listening (as oppose to listening waiting to speak) and cover the use of language both verbal and non-verbal and how it can be used to both influence and understand the personalities, motivations and life approaches of individuals within the team.
Core coaching competencies – Good coaching is supported by basic principles and best practice, such as powerful (non-judgemental) questioning, direct communication and meeting ethical guidelines. Coaching is a skill that is increasingly valued within the workplace because it avoids the hazards of authoritarian or micromanagement, and helps individuals flourish in their skills, satisfaction and productivity. You don't need to be a 'coach' to coach, the ideas and methods can be used equally by teachers, parents, friends and managers.
Goals and outcomes – Part of effective management and coaching (and daily life)! is about planning and goal setting. If a goal is not congruent then the chances of it being reached are lessened.  We teach NLP's Well-Formed Outcome process which gives a series of principles to maximise the likelihood of a goal's success and can neutralise the most common mistakes. The process is scalable, from small decisions to major projects, and adaptable so that you can easily do it informally.
The Logical Levels – Values and Motivation  Have you ever had someone on your team who you found difficult to manage?
Intelligent questions can unlock a person's value system, people are reluctant to act against their values and keen to contribute if their values are met. We give keys to a simple process you can use to unlock people's enthusiasm. You can apply the ideas easily into a normal conversation or make them part of a formal process. Either way, this works powerfully in goal planning, negotiations and relationship or team building.
Perceptual Positions – A necessary part of management is helping members of your team gain perspective. From NLP, Perceptual Positions is a powerful model you can apply to improve difficult working or other relationships with individuals and in groups. This tool is widely used in conflict resolution and negotiation and is superbly effective, it allows the user to step confidently and assertively into each of three different perspectives rather than simply entrenching into their own position.
TA (Transactional Analysis) – Have you ever had a conversation with someone you thought was soliciting advice and yet to your every suggestion there was a response beginning with "yes, but" making it clear that there were no alternatives after all?
This is just one of the "games" identified by the creator of TA (Transactional Analysis), Eric Berne author of Games People Play. Very simply put TA is the method of studying interactions between individuals.
On this course we will teach you to recognise when you may have become involved in a "game" or "drama" and, if you have, what to do about it. Learn to identify your own ego state and that of your client. TA is an extremely powerful coaching tool and a huge leap in the field of psychotherapy
Attention training – Every day we will present exercises to develop focussed attention, which you can apply in all kinds of work and life situations. These exercises are also valuable as a means of relieving stress.
Pacing and Leading – Good coaching and communication is necessarily about understanding and harnessing the power of timing. We teach methods to gently guide your client into a state where they are open to learning.
Calibration – This is a tool for developing a deep understanding of others which you can use again and again in more advanced NLP and Coaching practice – and in everyday life.
NLP and Coaching can help you:
Change, adopt or eliminate behaviours as you desire.
Choose your mental, emotional and physical states at any time.
Communicate more effectively with anyone you meet and even yourself.
Remove limiting beliefs.
Access powerful internal resources.
Get the results you want.
Lead the life you want and deserve.
Benefits of training with NLP School:
Professional
Professional Training – ICF and CPD Accredited.
Master Trainer
All NLP School trainings are delivered by a Master Trainer, one of only a very few worldwide – You can be assured you are getting the highest quality learning
Full NLP Content
We teach all of the recommended NLP content as advised by ANLP – the UK's foremost  NLP standardising body.
Reputation
We are a well known and reputable NLP training school – a certificate from us is something you can be proud to add to your CV.
Quality Assurance
We are friendly and approachable with a well-run assessment process. When you gain a certificate with us you know it is worth something.
Your Professional Development
If you chose to go on and work as a Practitioner you can be confident you will have learned the skills and techniques properly. This will make you a more successful Practitioner, better able to apply the techniques, better for your business and whichever area you chose to apply what you have learned.
Qualified Team
We are run by a team of Practitioners and Coaches – we know the techniques inside out and we are on hand throughout the training to give support.
Full-Length Training
Our Practitioner Training is a full-length face to face training. We have no interest in reducing the quality of NLP by certifying after only a few days and some online reading.
"The training gave me great tools, models and processes to enhance my skill-set in a professional environment. Really well presented by a friendly and engaging trainer."
Ralf Osswald , Centre for Business Knowledge, Ernst & Young LLP
"I am more effective, more motivated and far less stressed. My family say I have improved – high praise indeed. My staff say I have improved – some have beencaught smiling! I am now trying to coach staff rather than get on their backs when things go wrong – this has been far more productive. By far the best training I have ever had – highly intelligent, well – paced and insightful."
Chris Hellowell, Company Director
"I will be able to use the tools and techniques to increase my own self – awareness and as an enabler in learning and development interventions."
Edwin Fernandes, Learning and Development Manager, Cable and Wireless
"I will use coaching styles with team members and use the exercises to train other managers."
Alexandra Kopsitis, Training and Development Manager, London Hilton.
"I've now got the ability to step outside the situation and look in to see others' points of view, and to get others to do the same."
Pauline Heron, Commissioned Officer, Royal Air Force