Coach Training with NLP, TA & Mindfulness, October. London 2018
Coach Training with NLP, TA & Mindfulness – 3 Day Certified
£495.00 ex vat.
20% discount if booking through a registered charity.
Our incredibly useful 'How to Coach' three day training will be held on 10-12 October 2018 at Regents University in beautiful Regents Park central London.
The course is designed to provide the skills to use coaching at work and some deeper skills around psychology and personal transformation. The course also provides an intelligent way to start coaching and for coaches to deepen their skills using powerful change techniques.
Further Training (NLP Practitioner)
This course is also the introductory module of our ten day NLP Practitioner training. If you choose to continue we will credit the amount you  have spent on this module towards the full NLP Practitioner course.
Need ICF credits or CPD hours?
This course is accredited by the CPD standards office and, for coaches looking to renew their ICF credentials this gives 19.5 CCEU's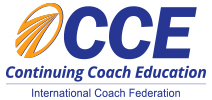 Coach Training with NLP, TA & Mindfulness


10/10/2018 - 12/10/2018




9:30 am - 5:30 pm
Our three day Coach Training with NLP, TA and Mindfulness course is presented by Robbie Steinhouse, author of How to Coach with NLP and is closely based on the book. The course is true to the premise that NLP and coaching share a fundamental purpose: to help people live happier and more fulfilling lives.It also draws on Robbie's considerable experience of running leadership coaching within organisations and presenting advanced NLP programs. Robbie's teaching style is engaging, very practical and down to earth.
About the trainer
Robbie Steinhouse is a highly skilled NLP Master Trainer and coach. Robbie combines real-world commercial acumen with a humorous style and tools from NLP, transactional analysis and coaching. He teaches our Coach Training with NLP, TA and Mindfulness and NLP Practitioner courses, and works with companies ranging from large corporations to small entrepreneurial businesses.

Coach Training (with NLP, TA and Mindfulness) – 3 day certified
Timing and Dates: 9.00 am to 05.30 pm daily
Venue: Regents University, Inner Circle, Regents Park, London NW1
£495.00 ex vat.
20% discount for registered charities.
The course will include:
Tools to create and realize goals
A sophisticated approach to 'open questions' and reading non-verbal cues
Unique business coaching models designed to elevate careers
Mindfulness approach and practice
Stress management techniques
NLP and Transactional Analysis (TA)
A foundation to grow the 'magical' qualities of 'presence' and 'charisma'
The psychology of motivation and decision-making
Tools to overcome the 'blocks' that prevent people moving forward
The video  below was taken at a previous How to Coach with NLP, TA and Mindfulness course. Robbie explains surface structure and deep structure and how to use NLP to gently challenge your client's embedded beliefs.
All of our courses are certified and this one gives 18 hours CPD plus CCEU's with the ICF
Extend your influence. Relationships are vital to real success in any field. We cover the use of language to extend your existing range of influence, and deepen your connection with existing friends and colleagues.
Meet your goals. The process gives a series of principles to maximise the likelihood of a goal's success, and neutralise the most common mistakes, in an adaptable, simple way.
Motivation. We give keys to a simple process that unlocks enthusiasm. You can apply the ideas easily into a normal conversation, or make them part of a formal process to help you in goal planning, negotiations, relationships or team building.
A new learning frame. With new techniques and principles, we make learning easy and pleasurable. You can then use these to promote your own personal or organisational learning.
New perceptual positions. A powerful model to improve difficult relationships and working in conflict resolution and negotiation.
Core coaching competencies. Helping individuals' skills, satisfaction and productivity to flourish. These ideas and methods can be used equally by teachers, parents and managers.
Attention training. Developing focused attention, which you can apply in all kinds of work and life situations. These exercises are also valuable as a means of relieving stress.


Accredited training programme.

ICF: 19.5 CCEU's

CPD : 18 hours
I chose to study at NLP School having seen Robbie's clips on You Tube. His style – easy but serious and slightly cynical – suited my personality.
---
The learning is assimilating into my everyday consciousness. Recently, half way through a conversation which could have degenerated into an argument I actively used NLP tools to help the conversation continue in a relaxed manner while the issues were aired.
---
---
NLP with realism – very rewarding and applies both to work and personal areas, very powerful and user friendly.
---
This training will help in all aspects of my life – in fact it already has! It has helped in the relationship with my husband, children and other family and they have noticed a positive difference in me.
---
The training has shed light on, and allowed me to reassess habits and patterns of behaviour.
---