Using Synergy to Build Winning Teams
Having just returned from UCSC Santa Cruz, I wanted to write a blog about a course that Robert Dilts is presenting there this month – it begins on August 16th and runs till the 24th. It is called Success Factor Modeling.
Modelling is a core NLP technique, whereby you look at people you wish to emulate and ask in precise and often very detailed ways how they do what they do.
I was a participant on the course when it was first run in London eleven years ago, then presented by both Robert and his brother John, a remarkable man who died tragically young.
Modelling Silicon Valley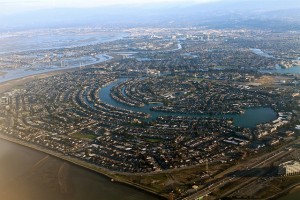 The course was based on lessons learnt from modeling the amazing entrepreneurs of Silicon Valley.
Even though I had years of business experience behind me, I found it a revelation.
The most powerful message for me was about building a team.
Nothing original in that, perhaps, but it was the way in which Robert and John made the concept come so fully alive that shook me so much.
I particularly remember a video of two violinists from very different traditions playing an improvised duet. Karen Briggs works in jazz and contemporary pop; Shahrdad Rohani is best known for his classical compositions (to highlight their differences, Briggs wore a striking red dress, while Rohani had the full white tie outfit).
Their performance is an extraordinary mixture of competitiveness – both players are at the top of their game – and mutual inspiration. This mixture stretches them to produce something new, that neither of them has come up with before – or could have done on their own.
Synergy: building something bigger
This opportunity, this building of something bigger than any individual is capable of, is a wonderful thing to see in action. Robert and John were, of course, a demonstration of it themselves.
This is 'synergy', a word often overused just to mean where two entities fit together adequately (and maybe, if one took over the other, a few hundred people could be sacked so the new whole would save a little money). But the term is so much deeper than this.
Around that time, I was just starting NLP School, and this thought, that I could maybe create something that would build beyond me and my dreams and abilities, was very inspiring.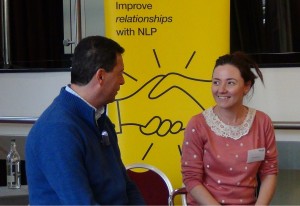 It helped me realize that central to the art of Leadership is the ability to remove yourself as much as possible from the day to day activities and trust the team.
Yet at the same time, you are always setting the tone of the organisation.
The people you have chosen to work with must remain motivated to grow and change and keep contributing to this strange, transpersonal phenomenon that is true synergy.
(You also need to make sure that, as things grow, gaps don't appear in the system, as new needs and opportunities present themselves. Team-members often expand their skill-base to fill these, but not always. As leader, you must keep monitoring this situation.)
Synergy is the essence of leadership
To me, the ability to create and sustain synergy is the essence of leadership: having a vision, then finding a top-quality team and trusting them to create with you something together that would not have existed if the individuals – or you – tried to do it on their own.
I first truly understood this on this amazing course. I'm so glad that it is still running, and hope it will inspire a new generation of entrepreneurs.
If you can visit Santa Cruz later this month to take part in SFM along with the celebration of the 40th Anniversary of NLP. Or, if you want to see Robert in action London (along with Stephen Gilligan) do consider NLP School's Generative Coaching Certification starting at the end of October.
Share this