Join us on our Coaching, NLP, TA and Mindfulness Course next Wednesday
Next Wednesday(27th April), we begin our next three-day course: How to Coach with NLP, TA & Mindfulness.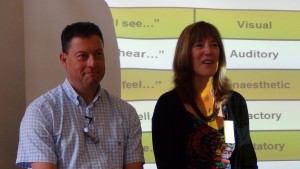 There are still a small number of tickets available, so if you're looking to learn NLP, improve your coaching skills at work, or understand more about improving your own personal situation, I'd love to see you there.
Click here to find out more or book your place.
Coaching with NLP, TA and Mindfulness
This course also forms the first part of our NLP Practitioner training.
If you're thinking of undergoing NLP Practitioner training with the NLP School, it's the perfect 'try before you buy' solution.

Incorporating my experience as a business leader and NLP coach – and delivered in a relaxed, engaging atmosphere – our course gives you an introduction to the central concepts around NLP and helps you to learn actionable techniques that change your outlook and behaviours. Plus, our course is certified with the ANLP and on completion you will receive CPD hours and a certificate to use on your CV.
What you'll learn at the course
As well as introducing  key concepts of NLP, Transactional Analysis (TA) and Mindfulness, some of the other aspects you'll learn include:
Rapport and influence – using verbal and non-verbal language to deepen connections with friends and colleagues
Goals and outcomes – setting scalable goals and how to eradicate common mistakes
Values and motivation – understanding what makes people tick and how that can help build relationships
Learning frames – giving techniques that make learning simple and pleasurable
Perceptual positions – using behaviour models to improve difficult relationships and situations or to help with conflict resolution
Core coaching competencies – avoiding common managerial pitfalls and helping individuals in your team to flourish
Attention training – developing focusing exercises that can be applied in numerous life situations or to relieve stress
The course takes place at Regents University, in beautiful Regents Park central London.
Book your place today
Find out more on our bookings page – or call us today on 0207 428 7915.
Share this