Chinese edition of Brilliant Decision Making
A Chinese version of my Brilliant Decision Making book is out now, and the IPad version, too.
Looking through the book after a long break, I remembered how I came up with the structure. When buying a new IPod in around 2008, it came with a quick start guide, a thick user manual and a troubleshooting guide.
This is exactly how I wrote the book: a quick start guide to see if the decision "has legs"; a meaty manual full of tips, tricks and processes and, finally, a trouble-shooter to see if the problem may be at a deeper or overlooked level.
I hope it becomes as successful as its Apple equivalent!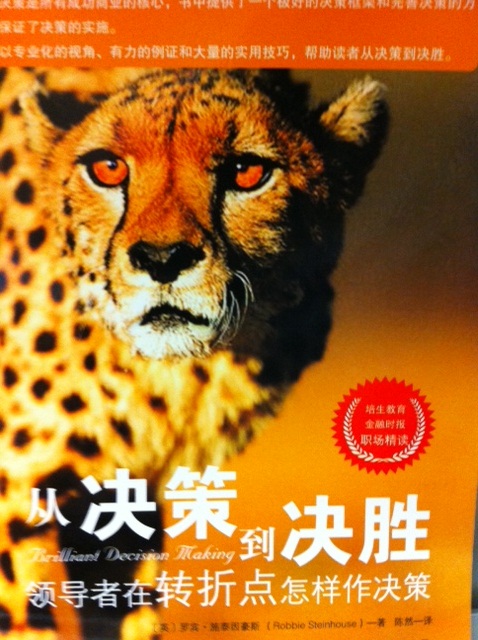 Share this