Mindful Business Leadership. London 2017
NLP School are excited to present the Mindful Business Leadership course with Robbie Steinhouse this coming September in conjunction with Robbie's book release of the same title.
This three day course is a great combination of NLP and ideas and theories from Robbie's latest book, which all together provide a well-rounded education and method of leadership coaching.
---
Robbie's experience in both running his own successful businesses and presenting leadership
programmes worldwide has now led to a new model, The Leadership Matrix, which is featured in Mindful Business Leadership. He has identified 9 core characteristics, or archetypes, building on the 3rd Generation work of Robert Dilts and Stephen Gilligan. This matrix is one of the first of its kind and is taught in detail on the course.
The aim is to help people build their own businesses or develop in their career and to provide coaches and consultants with a comprehensive and sophisticated model to use in leadership coaching.
It is open to people who have completed module 1 or who have had relevant training (Please see below).
It is presented by its founder: international trainer, coach and author Robbie Steinhouse. Go here to read Robbie's latest blog on Leadership.
Mindful Business Leadership
20/09/2017 - 22/09/2017
9:00 am - 5:30 pm
NLP School founder Robbie Steinhouse began his journey as a successful but stressed entrepreneur asking "I've done so well, why do I feel so bad"? He studied various personal development tools – coaching, NLP, Transactional Analysis, '7 Habits' and meditation / mindfulness – to a level where he ended up teaching them. However, none of them on their own seemed to provide what he needed. He began to develop his own Transactional Analysis model, drawing on what he felt were the most helpful insights from each. This model forms the heart of the Mindful Business Leadership programme.
Robbie was one of the first group of NLP University Certified Master Trainers and is now part of their international teaching team.
He is also a highly experienced ICF Certified Coach and has been presenting personal development, NLP and leadership seminars around the world for the last 14 years. He has published four books, which have been translated into various languages including Chinese, Spanish, Arabic and Polish. This programme is based on his latest book of the same name, Mindful Business Leadership
Venue: Regents University, Inner Circle, Regents Park, London NW1
Dates: 20-22 September 2017
The Structure
Day 1: The Leadership Matrix. Identifying and working with core characteristics. (Vision, purpose, values, goals, psychodynamics, Chakras and archetypes)
Day 2: Identify childhood identity and resolve inner conflict
(Identity, Roles, Beliefs, Transactional Analysis, Dan tiens, life scripts)
Day 3: Create adult identity and gain tools to make your goals happen and stay in place.
(Rescripting, advanced time & energy management, self coaching )
Questions & Answers
Q: What will the course do for me?
A: The course teaches coaches to help their clients live happier and more fulfilling lives. You also learn how to apply the techniques to yourself. See our testimonials.
Q: How does it work and will it last?
A: Essentially, the course is about unearthing deep, destructive patterns of thought – life-plans, self-images, feeling a victim – and changing them. We all create these patterns in childhood, not just as passive recipients, but as bright, active but ill-informed beings eager to make sense of life. They then get stored beyond conscious awareness, where they exercise a malign influence, but remain (it seems) untouchable – at least partially because alongside the damage they cause, they continue to deliver some benefit, however minor. The work we do in this course is all about getting to them and working with them to bring about lasting change. Participants are allowed to fully honour their past and to bring forward all the benefits, especially protection, that the old thought-patterns provided. Just ditching an old self – or old selves – is never enough: the course enables you to develop a new identity that makes sense of the old but transcend it. That way, the change is lasting.
Q: How is it different from other personal development methods?
A: The traditional worlds of philosophy and spirituality link wisdom to core human values but ignore the psychology of how we can sabotage this link with unconscious 'trigger' responses. Psychology, in turn, is good at building models that show how things can go wrong, but often fails to create processes that actually deliver change: it is more a set of observations than a tool for living. Modern therapeutic techniques, including hypnosis and NLP, have created numerous change processes, yet lack an effective structure to make them work together coherently – you are given a set of tools but little advice on how best to use them. Coaching comes closest to the ideal, but can lack the depth to bring about lasting change: client-driven, it can allow people to skirt round the toughest issues.
By combining the best of these four disciplines – philosophy's stress on core values, the clarity of psychological understanding, the power of therapeutic tools and the positivity and respectfulness of coaching – and adding to them a structure and a led journey, Leadership Coaching Skills delivers lasting change.
£595 ex VAT
Please email caroline@nlpschool.com for more information.
Prerequisites:
We want to make sure every delegate gets the best from this course. Delegates must either have completed our How to Coach with NLP, TA and Mindfulness course, or have had other equivalent training. If you have not been on our previous course, and wish to do these three days as a stand-alone, please provide Caroline with details of previous NLP, coaching or therapy study.
Accreditations
This course offers a total of 19.5 CCE and resource development units with the ICF and 18 hours professional development with the CPD standards office.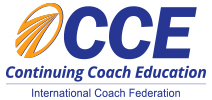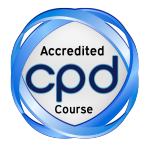 Building on the basic techniques taught in the preceding module, the course teaches coaches how to engage with more complex, existential issues that will help their clients bring about deep and lasting change.
Dana from China 2014:
"I had no idea what the Process was but I was happy to explore, without knowing that it would change me from that day onwards. With an engineering degree, an MBA, 21 years of corporate life in IT consulting and HR, plus 10 years experience as an entrepreneur, having lived in 8 cities in 5 countries, I did not think that someone could change the way I think of myself. But I experienced such change in the Process. The image of myself and my life I created has been with me from that day onwards.
"8 weeks later our class met again and I got consistent feedback from my classmates and Robbie, that I looked much happier with a changed spirit. I felt this inside, and they all witnessed it from the outside.
"Robbie's teaching led me on a path of self-discovery to realize many gifts of life in my past journey with positive surprises. With these gifts, I feel equipped with the necessary resources within myself to embrace whatever life offers in my journey forward."
Brenda from London 2008
"As long as I can remember I had carried within me a belief that I would die prematurely at the same age as my father and his mother, my grandmother. Being a virtual 'clone' didn't help either! Looking back now, I see this belief as a black cloud hovering above my head.
Back in 2008, whilst training with Robbie Steinhouse, he included a process he had devised that involved rescripting a 'family curse'. I went along with the process, working on this belief I held, as I thought that as a 'family curse', my example was as good as it gets! I approached the practical part of the session with a healthy dose of scepticism. After all, how could a process overcome something as strongly embedded as this?
The following week as I went back into my busy daily life, I took some time to reflect on the exercise. I realised that when I thought about my father and grandmother, I no longer saw a connection to my own demise. I was able to think about their dying without the accompanying sick feeling of pre-ordained doom that had been with me for so many years. The black cloud never returned.
And now I'm delighted to say that I sailed past that age milestone – and am still very much here to say how much that process made a difference for me!"